Join the 2023
MiHC Poet Laureate Competition!
Festeja con Nosotros! Join Us!
Are you la voz of the hispanic community?
Are you the voice of the hispanic community?







Poem Submission Deadline:
Feburary 17, 2023

Questions & Submissions:
poet@mihc.org

You Do Not Need to be an MiHC Scholar to Join.


Must Be Enrolled in a Bachelors Degree Program.


Must Be 16-24 Years of Age
Before May 2023.

Must Be Willing to Speak at Various MiHC Events.
The Michigan Hispanic Collaboration is celebrating 5 years.

Showcase your Talent!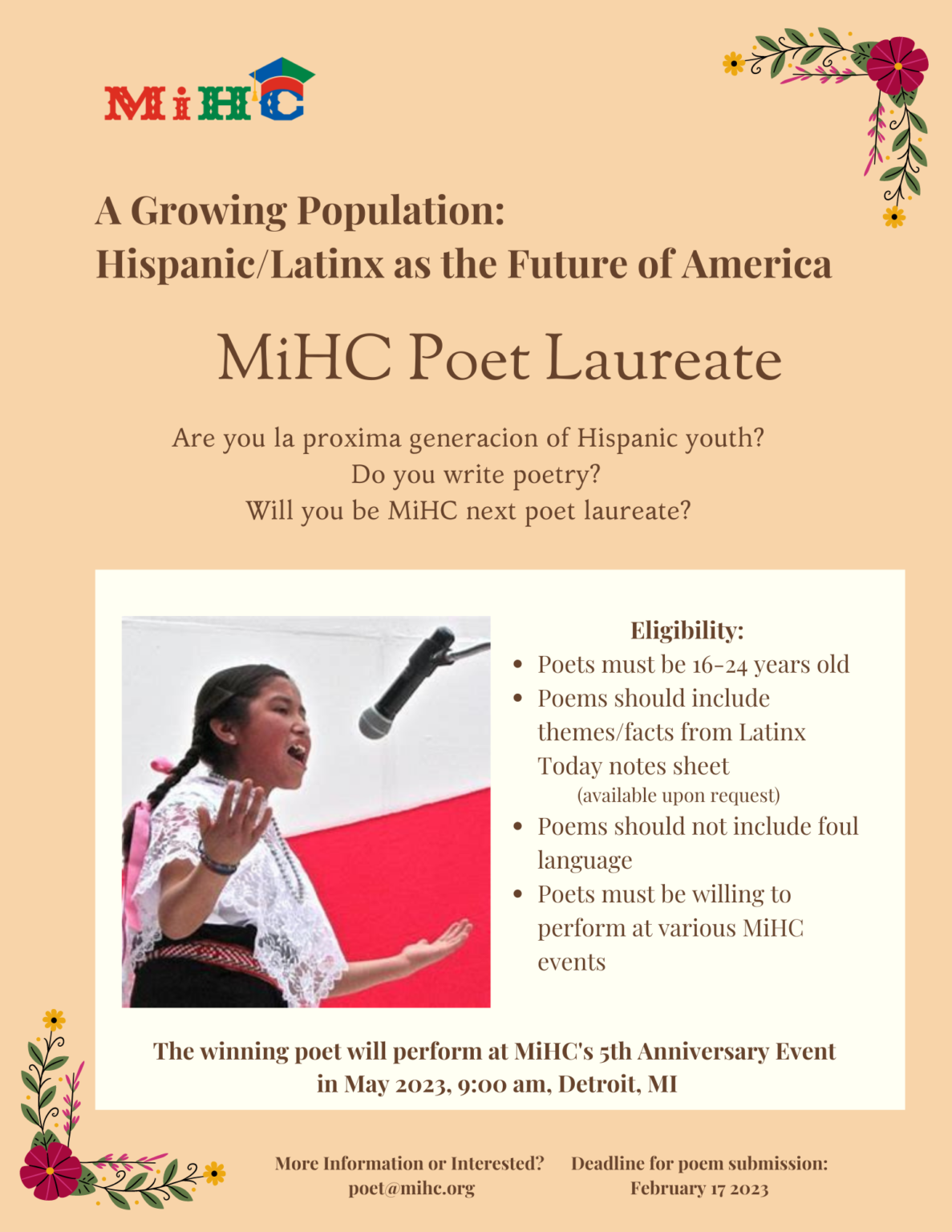 Want Ideas? Need Help?




Amanda Gorman